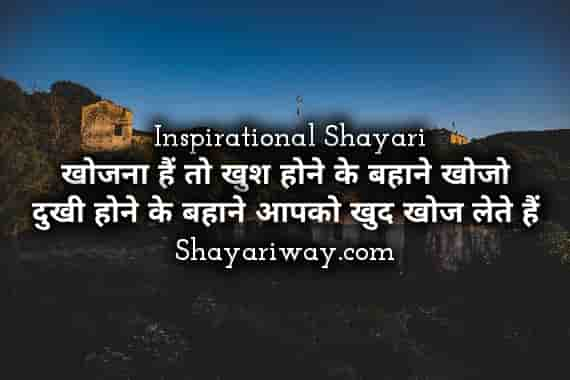 घायल तो यहां हर परिंदा हैं
मगर जो फिर से उड जाये
बस वही जिंदा हैं।
Ghayal To Yaha Har Parinda Hai
Magar Jo Fir Se Udd Jaye
Bas Vahi Zinda Hai.
खोजना हैं तो खुश होने के बहाने खोजो
दुखी होने के बहाने आपको खुद खोज लेते हैं
Khozna Hai To Khush Hone Ke Bahane Khozo
Dukhi Hone Ke Bahane Aapko Khud Khoz Lete Hai.
जीद पर अडना सीखों
जो लिखा नहीं है मुक्कदर मे
उसे हासिल करना सीखों।
Zidd Par Adna Sikho
Jo Likha Nhi Hai Muqaddar Me
Use Hasil Karna Sikho.